📰 1 Black Belt vs. 50 White Belts - place your bets
...and IBJJF's new event dishes out their biggest prize pool ever 💰
Welcome to Tap Nap & Snap - the newsletter that believes that drinking coffee raises your heart rate enough to count as a warm up ☕️ 👍
Here's what we've got today:
Fedor + A Snake = BJJ Science 🤝 

IBJJF's new event dishes out their biggest prize pool ever 💰

1 Black Belt vs. 50 White Belts - place your bets! 😎 
Things That Keep You Up At 2 AM:
Wait. People actually like CarJitsu? 🚘

😂

 
But I digress, my point is that when it comes to CarJitsu it seems that not everyone agrees, and to my utter surprise - it has quite a following of passionate supporters 🤷‍♂️  
Am I wrong? Is it actually amazing and I'm just too sarcastic and cynical to see it? 🧐 
This week's big question: ⬇️
Are You A CarJitsu Fan? 🚗 ✅
Last week we asked you - "Does Your Gym Have A Uniform Policy?"
🟩🟩🟩🟩🟩🟩 🥋 Yep - gotta wear what the boss says
🟨🟨🟨🟨⬜️⬜️ 🚫 Nope - I can rock whatever gear I want
It was a close one, but it looks like most of us are repping club gear #itscalledfashun
But at least one of you guys gets to mix things up a bit 👇
Feels like a good time for a shameless plug 😏 - if you tell a bunch of your BJJ buddies about us, we got you covered on the merch front 💥… (scroll on down! ⬇️ )
Another One For Your Inbox 📥
We aren't the only great newsletter on the block - there are plenty of other great reads to keep you engaged, entertained and generally 'in the loop' 🔁 
Like this one 👇 that gives you all the latest data, progress and insights into the fascinating world of psychedelics 🌈 
Tricycle Day

Join 33,000+ subscribers getting smarter about psychedelics in under 10 minutes a week. Research 🔬, policy 🏛️, and business 📈, with a side of spicy memes. 🫠
Being able to keep a secret is a great attribute 🤫 - but not when it comes to telling your BJJ buddies about this newsletter.
If you click that big red share button below 🟥 - you can:
Help us grow so we can spend more time creating unbeatable memes (everyone wins)

Bring some friends into the fold so they too can get their weekly BJJ newsletter fix

Score yourself some of our epic free referral merch as a massive thank you from us

& … sleep easy at night knowing you've done a damn good deed.

 
So, do yourselves, your friends and us a favour and help spread the word for us using the link below ⬇️
…and obviously, much much more
Surely the 'future champ' deserves free Netflix? 🤔 
I'll pay for my own account, in the future …
Wait, jellyfish can't clap though! Can they?…
Think you've got the spiciest BJJ memes going around? Hit reply, send them through to get them featured 🔥 
Do Less. No, Wait, Do More:
The Good Option: The power of youth

👶

 
ADCC Trials has a habit of unearthing some of the best up-and-coming talent in the grappling world - and this year it's given us Dorian Olivarez 🔥 
This largely unheard-of 17-year-old stormed through his East Coast Trials bracket recently to secure his spot at ADCC and add the scalps of Ethan Crelinsten and Gianni Grippo to his resume 📰 
From a training point of view, ADCC trials are excellent events to watch to see what systems and styles are working at the highest levels - and if Dorian is anything to go by - hyper-aggressive wrestling is definitely working ✅ 
The clip below is an excellent (and quick) breakdown of his trials winning run, showing the key details that got him his wins over some incredible opponents 🤯 
Learn from the wildest kid on the mats 👇
The Not-So-Good Option: Forgetting to bring your electrolytes

🥤

 
We've all probably seen the classic and painfully cringy 'I'm a shark and the mats are my ocean' 🦈 facebook posts by now right?
Well, this clip is probably as close to the 'mats are my ocean' 🌊 analogy as anything in BJJ … if that ocean is an outrageous amount of human sweat 🤮 
Next time you think your training partner is 'a bit too sweaty', just remember - it could always be worse 😬 
What's Happening On The Mats:
Upcoming Cards To Keep An Eye On

👀

:
Get the popcorn ready 🍿 - November & December keep stacking up events that are well worth a watch 📺
No, not the next Netflix season detailing ol' Queen Lizzy's adventures 👸 - this is a brand new collab event between 2 of the most loved well-known organisations in BJJ - the IBJJF & FloGrappling.
The inaugural event will feature 24 athletes across 6 brackets - but they are definitely the 'who's who' of the gi grappling world 🌍
Not to mention, there's an IBJJF record 120k in prize money up for grabs 💰!
Who?: Roosevelt Souza, Fellipe Andrew, Gustavo Batista, Francisco Lo, Tainan Dalpra, Andy Murasaki, Isaac Doederlein, Samuel Nagai, Diego Oliveira, Fabricio Andrey, Brianna Ste-Marie, Nathalie Ribeiro, Gabriella Pessanha, Amy Campo, Nathiely de Jesus…and more!
Where to watch? Flo Grappling
This one makes the list for one grappling match and one grappling match only - Tye Ruotolo vs Magomed Abdulkadirov 🔥 
Tye gets the chance to join his brother Kade as a ONE submission grappling world champion and Magomed gets the chance to prove that anyone with a last name ending in 'v' will always win 😎 
Everything else on the card is kickboxing which is apparently something people do when their opponent refuses to sit down #neverheardofit
Where to watch? Amazon Prime Video
If you like your BJJ with a side of heavy slapping 👋 - then this one is for you.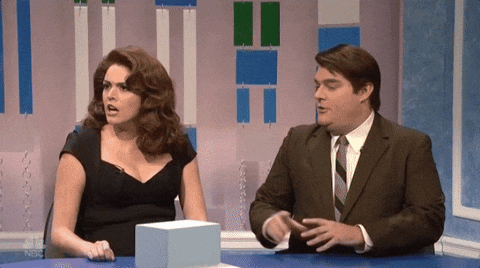 There are still a few more brackets to be filled but we already know that the reigning Combat BJJ champ Ryan Aitken has signed up and William Tackett is also on board - so I'd say it'll be fireworks 💥 
This one is just a few days before Xmas too 🎅 - so if having your family around is making you wanna slap someone, save yourself the headaches and watch these guys do it instead! ✅ 
Who?: Ryan Aitken, William Tackett, Hunter Colvin & Calon Sabino with more to be announced
Where to watch? UFC Fight Pass
You can't fight the science

🧪

 
Science. Sure, it brought us penicillin 💊 , let us turn a few lights on 💡 and made some bold claims that the earth is most likely round … but what has it done for us lately!? 🤔 
I'll tell you what - (real scientists, look away now 👀) it's put Fedor Emelianenko and a Burmese Python head-to-head to figure out who has a stronger strangle 💪😎
To answer the question that no-one asked, the crack team had Fedor (i.e. one of the greatest heavyweight MMA fighters of all time) put everything he had into an RNC on a suave-looking Macy's mannequin 👨 - and measured the force using the best tech the mid-2000s could offer 💻
They then zip-tied a dead rat to the dummy's neck, told the python that anacondas are cooler to stir it up a bit (#itscalledscience) - and set it loose to do its choking thing 🐍 
Complete with fancy visuals showing how arteries close and spines can break (wait, wot? 🤔) during a strong rear-naked choke, this experiment shows that not every experiment is here to change the world 🌎
But you still probably want to know who wins huh? Video up top ⬆️ 🔥 
White belts as cannon fodder

🔫

 
In continuing the exploration of the scientific method as it applies to BJJ 🥼  - this brave black belt subjected himself to the near-endless unbridled spazziness enthusiasm of fighting 50 white belts in a row 🤯 
The black belt gentleman stepping up to the plate is no less than Joao Assis - a multiple-time world champion across years of competitions and divisions. So yeh - not your garden variety '3-day a week I'm an accountant with 3 kids' type of black belt 🤓 
Having served his time under the tyranny of the IBJJF ruleset - Joao has no qualms about introducing a bunch of these white belts to their first toehold 🦶 and wristlock 🤌 experiences, getting a quick tap and then onto the next 😎 
'What's in it for the white belts?' 🧐 … you might ask?
Well, apart from the possibility of scoring a win over an increasingly tired Joao Assis (Ha!), the white belt who lasts the longest before they tap lands themselves a cool $1000! 💵 
It's a fun watch, hit play on the video above 👆 - and for all the white belts and black belts in our audience - would you put your hand up for this challenge? 🏆
Hit reply and let us know! 👋 
With FOUR titles 🤯 🏆 on the line for the upcoming Tezos WNO 21 card, it feels like a good time to have a look at the current champs in each division and see how this event could potentially shake it all up 🧂
Both the men's and women's weight divisions are currently owned by some of the biggest and best names in our sport - but it doesn't mean it's a lock 🚫🔒 - there are some phenomenal athletes hot on their heels 🔥 👠 
Let's have a quick look at the WNO title match-ups that threaten to destroy our nice little rankings tables below 👇
1.) Featherweight WNO Championship Bout - Diogo 'Baby Shark' Reis (C) vs Diego 'Pato' Oliveira
These guys have swapped wins back and forth over the years like the most exciting video game of all time 🔥 'Baby Shark' took the title at the last WNO event but history shows 'Pato' can beat him - should be a tight match!
2.) Welterweight WNO Championship Bout - Mica Galvao (C) vs Kody Steele
Mica is now widely known as one of the best young grapplers on the planet and snagged his WNO title at the last event by taking out J-Rod and PJ Barch one after the other 💪. Kody Steele is a hard task for anyone though and had an epic showing at the recent ADCC trials. Also, last name 'Steele'. Come on, that's gotta be worth something 😎  
3.) Light Heavyweight WNO Championship Bout - Pedro Marinho (C) vs Rafael Lovato Jr.
The 'un-retirable' Lovato Jr. steps up for another title shot with a crack at the always-tough Pedro Marinho. Hard to think Pedro won't get this, but Lovato is proving to be a bit of a Benjamin Button so you neveeeeer know huh!? 🤷‍♂️
4.) Heavyweight WNO Championship Bout - Gordon Ryan (C) vs. Lucas 'Hulk' Barbosa
The main event is set and the trash talk has started. Gordon and 'Hulk' had a super tight match last time they met in the semifinal at ADCC 2019, but it seems the gap between Gordon and his old foes is getting bigger and bigger with each passing moment.
There you go - a cracking card ahead 💥 If you have any strong theories as to how these tables will change after this event - hit reply, I'm all ears 👂 (well… I'm all eyes 👀 )
How'd We Go?
Are we on the money? Or are we lacking some pizzazz?